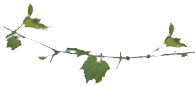 Comments from viewers , More Comments


Important Notice: Please refresh your browser on our home page
to see our latest changes.
Notice: Prices listed for all items on our web site are subject to
change without notice depending on availability.

02/15/2013 2 new books coming soon. Preorder now.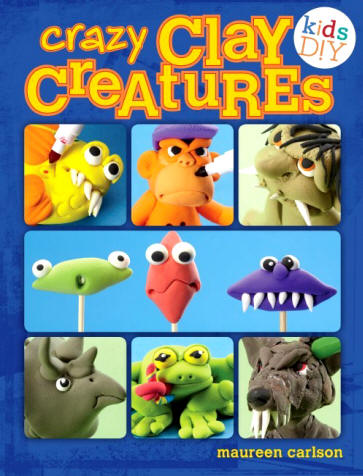 11/20/2012 Fairy House Fronts made from concrete by Dan
09/15/2012 The storykeeper doll pattern PDF is ready to download.
07/02/2012 A new push moldf7, 2" storykeeper face
Can be used with the Storykeeper Doll Pattern.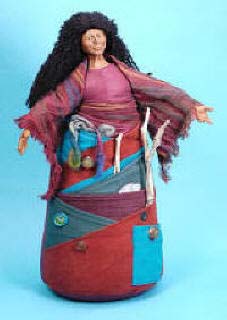 06/18/2012 We have obtained 4 of the older molds that customers have been requesting.
They are mold-11, 1 1/2" hands, mold-17, 2" head, mold-18, 2" boot, and mold-20, 1 3/4" angel face.
We have a limited quantity since they are no longer in production.
05/23/2012 We have updated and reissued our 1991 instructional vhs videos, Vol-1,2,4, and 5 to DVD format.
05/12/2012 Dan' new Chakra stone
with wooden stand for upright display.

4 updated instructional videos from Maureen's original vcr format, Vol.1, vol.2, vol.4, and vol.5
02/10/2012 Push mold slide show, Sister Folk slide show, Friar Folk slide show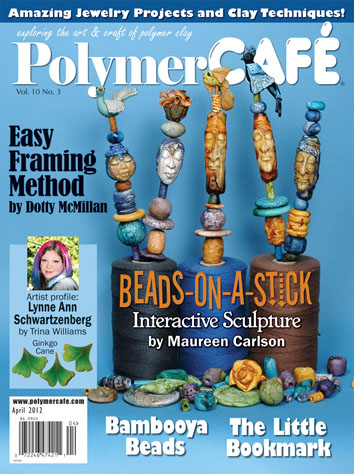 12/24/2011 Maureen is planning to have more push molds designed this winter.
Please contact her with your suggestions or needs. Thanks...
12/07/2011 New Calla Lily art stone
03/25/2011
COMING SOON Moldb New Face bead mold
12/01/2009
Get your wildlife stones here.
09/08/2009
Get your own astrological sign in a Zodiac Stone.
08/15/09
07/30/09
New line of Angel Folk.....due in August 15
New Sister Folk (sf-1557)
07/24/09
07/07/2009
Special Stepping stones just for kids.
07/01/2009
New Sister Folks
New Friar Folk
Dan's new garden scuptures
04/29/2009
A new collectible line from Maureen called Angel Folk, due later this year.
New Friar Folk (ff-1344) and a New Sister Folk (sf-1553)
04/01/2009
Closeout of Maureen's book, Imagine your World in Clay(A8905), has been reduced from $14.99 to $7.95.
03/16/2009
We have reduced our prices on our latest flexible push molds.
We now carry 3 cd's of instrumental music that Maureen and others enjoy listening to at Maureen's Place.
02/14/09
New Face Push Mold
01/24/09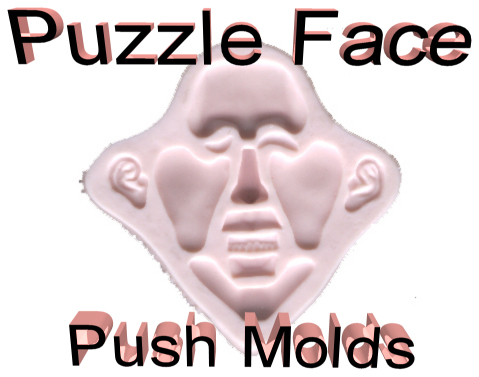 Mix/match quantity prices have been reduced, especially for those of you who teach and want to have the molds available for your students.
There is also a quantity discount on the pfdvd.
01/14/09
Maureen's new 2009 classes are now online and you can reserve spaces now with our new class registration program.
Have fun!
01/09/09
Happy New Year! And in this year there will be many new things on the horizon.
An automated class registration and bed availability program will be here as soon as Maureen's new classes get uploaded for 2009.
Also a new line of Angel Folk is coming soon, and more rubber push molds. Here's a toast for an exciting year, in spite of all the bad economic news.
We all may be hurting, somewhat, but we can still have a good attitude, can't we?
11/15/08 New Sister Folk and new Friar Folk for 2009
11/03/08 Dan's made a special stone for meditation.
10/29/08 Dan's new song: Power Lyrics This is pop/rock. A bit off the kilter from Dan's usual style.
10/28/08 Dan's new song: Why Lyrics
10/25/08 Dan is now making his Stepping Stones into plaques made from CreaStone.
10/22/08 Dan's new song: Easy Lyrics
08/20/08 New gallery sculptures
08/02/08 New Product: Stepping Stones
07/18/08 New product: Wall Faces
06/04/08 A $5 coupon code(cc) will be hidden in our June's newsletter in the format: cc=??????. When you order a minimum of $30, on line, just enter this code in the email order form to get $5 off for that month.
04/18/08 Our new Puzzle-Face Molds and DVD
03/01/08 Another music video from Dan: Temptation
02/19/08 Introducing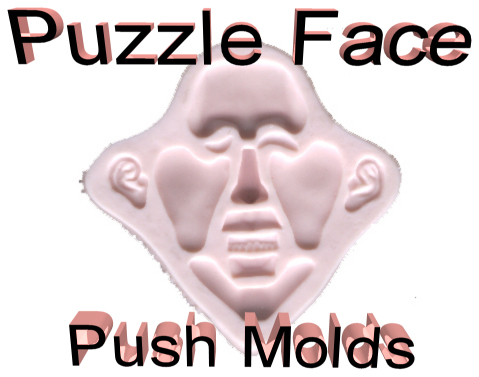 01/09/08 A new category on our home page "Closeouts" will have sales and closeouts on our inventory.
12/22/07 We now have 1 Millie Roseanna P133 in stock for $72.00. (excellent condition)
12/21/07 The Friar and Sister dates 2007 ornaments are now on sale for $4.50 each, previously $8.00 each.
12/19/07 We have one of Maureen's original Vol-2, Faces, faces, faces VHS video available for $30.00
12/11/07 For you collectors out there, we have found 1 Daphne Anne, Pippsywoggin item P110 for $48.00.
11/15/07 For you collectors out there, we have found 1 Effie Lu, Pippsywoggin item P121 for $56.00. Remember, she's the one in the terracotta pot looking out.
10/17/07 New Sister Folk (sf-1541) Love Blooms at Christmas figurine dated 2007
10/05/07 Dan has made a music video about P-nut, his new dog. http://www.weefolk.com/maureen/p-nut_wsong.htm
Closeout of all Mug Huggers for $5.00 each, originally $15.00.
09/10/07 Preorder Dan's 3rd CD for $8.00, regular price: $12.97.
09/01/07 Dan's web site has been revised and includes several new features, including free access and downloads of all his songs,
and now you can request Dan to create a personalized, special song just for you. http://www.weefolk.com
An audio commentary has also been added for his first CD.
08/23/07 Dan has started his 3rd music CD with "Worry".
08/16/07 Dan has added an audio commentary about his second CD.
08/13/07 Maureen's new Sister folk ornament dated 2007 http://www.weefolk.com/sister_list.htm
08/13/07 Maureen's new Friar Folk ornament dated 2007 http://www.weefolk.com/friar_list.htm
08/13/07 Dan has completed his second music CD http://www.weefolk.com/danmusic/dans_music.htm
07/01/07 -----8 New Sister folk and 4 new Frair Folk
The new items are on order and hopefully will be here in 1-2 weeks.
I'll ship as soon as they arrive.
05/22/07 On line streaming video for sculpting a realistic face is now available here.

04/23/07 New 88 minute instructional video by Maureen.

Special pre-order discount until May 14, 2007
03/30/07 How-to Video on using push molds.


Note: This graphic

will show up in the upper left hand corner next to our logo when a video is included on that particular
page. Also the symbol a/v will show up on a leaf if there is an audio or video included for that category.
03/21/07 "A Road Trip to Maureen's"

video is now available to play.
03/19/07 Pip Greeting cards are now available.
01/23/07 You may order gift certificates now. Click here
01/11/07 New sculptures in Maureen's Gallery. and new web pages in Maureen's website and 2 new sister folk.
12/05/06 New music from Dan

11/05/06 New Gallery sculptures by Maureen
10/23/06 Molds #9, 11, 15, and 21 are again (limited time) available.
Also pictures of the secret door and the gnome that someone will win with Maureen's new book are pictured.
Maureen's New Book (A8906) due in Nov 2006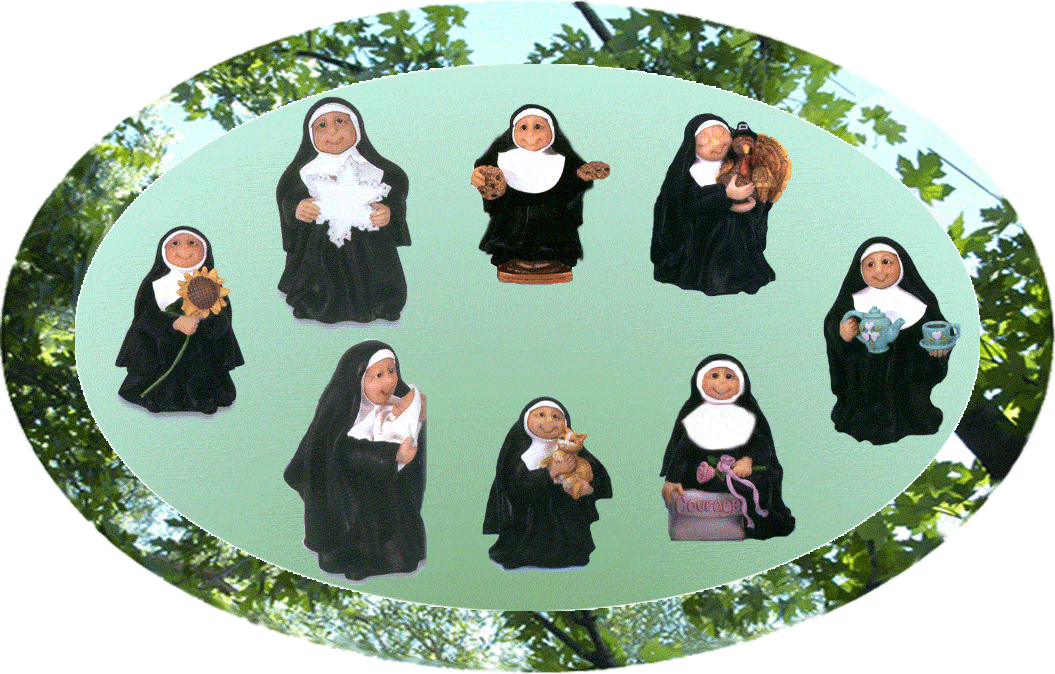 Visits: