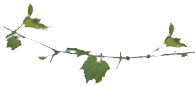 Maureen's Whimsical Arts Gallery
Insert quantity of one, then Add to cart.
Magical Mischievous Marvin, the trickster elf. $450.00

You get Marvin and 3 extra hats, plus an autographed copy of Maureen's new book, plus a picture of Maureen's garden for the secret door project on page 31 in the book.

Marvin is a sculpture from Maureen's new book "Fairies, gnomes, & trolls".
His story starts on page 103 in the book.

He is about 7 inches tall without putting on his hats. The addition of masks and hats can change Marvin's whole personality. Click the animated(1.8MB) or slideshow(609KB) and see for yourself.

Note: Magical Mischievous Marvin does not move in real life.